Upcoming Social Clubs & Events.
Our Community Support Workers are always keeping busy, organising a variety of events and social clubs throughout Lincolnshire for those with visual impairments and their carers. These help those who may feel isolated to be able to get out and meet others who may be in the same situation as them in a relaxed atmosphere. It's always great to see both new and old faces and help people socialise more! So for any more information or enquires about social groups that are available to you , please do not hesitate to contact us on 01476 592775.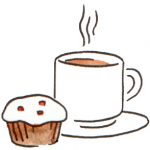 Grantham Social'eyes' Group.
Pop into the Grantham Office on 14 Finkin Street, NG31 6QZ between 10-12am on a Thursday. To meet new people, see the latest technology available and listen to some of our wonderful guest speakers.
Upcoming guest speakers and demonstrations for Grantham Social'eyes';
Thursday 15th February – Citizens Advice's Energy Saving Advice
Thursday 22nd February – Synapptic Equipment.
Thursday 8th March – Save a Life Campaign Talk and demonstration.
Thursday 15th March – Vision Aid Equipment.
Thursday 5th April – Andrew Pinder, Eye Clinic Liaison Officer
Thursday 19th April – Calibre Audio Library.
Thursday 26th April – Enhanced Vision Low Vision Solutions.
A Little Something Sweet …
Join us for our Valentine day coffee morning, Wednesday 14th February from 10am until 12pm at the Grantham Office.
For a morning of coffee, cakes and chatter for £2 per person. A raffle will also be held with the chance to win a hamper and other fantastic prizes.
Calling all Volunteers!
We would like to warmly invite our current and any future volunteers, to join us for a coffee Morning on Wednesday 21st February, 10am -12 noon at 14 Finkin Street, Grantham, NG31 6QZ. Come along to celebrate the new year and all the hard work and support you give to the society!
Join us in Boston for our Volunteer Coffee Morning!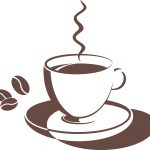 On Wednesday 28th February 10am – 12 noon at 17 George Street, Boston, PE21 8XF. Bring a friend or someone you think might be interested in volunteering with us, and get together for a good chatter and a slice of cake.
Create an Easter Flower arrangement!
On Tuesday 27th March, 10am – 12pm at 14 Finkin Street for only £7 per person. If you are interested please contact us for more details.
Hot Cross Bun Coffee Morning
Join us with your family or friends to our Hot Cross Bun Coffee Morning on Thursday 29th March between 10am – 12pm at 14 Finkin Street, Grantham, NG31 6QZ.  Only £2.00 per person.  We will have lovely Hot Cross Buns, plenty of tea or coffee and good old chatter.  We will also be holding a raffle.  Please call to book your place.