Upcoming Social Clubs & Events.
Our Community Support Workers are always keeping busy, organising a variety of events and social clubs throughout Lincolnshire for those with visual impairments and their carers. These help those who may feel isolated to be able to get out and meet others who may be in the same situation as them in a relaxed atmosphere. It's always great to see both new and old faces and help people socialise more! So for any more information or enquires about social groups that are available to you , please do not hesitate to contact us on 01476 592775.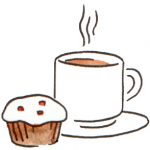 Grantham Social'eyes' Group.
Pop into the Grantham Office on 14 Finkin Street, NG31 6QZ between 10-12am on a Thursday. To meet new people, see the latest technology available and listen to some of our wonderful guest speakers.
Upcoming guest speakers and demonstrations for Grantham Social'eyes';
Thursday 12th April – Fish and Chips Lunch
Thursday 19th April – Blind Veterans UK
Thursday 26th April – Enhanced Vision Low Vision Solutions.
Thursday 3rd May – HealthWatch Lincolnshire
Thursday 17th May – Fr Stuart , The History of St Wulframs Church
Do you enjoy a good read?
We've got space for new members at our Bourne VIP Talking Book group! This group meets once a month at Manor Court for just over an hour and over cups of tea and coffee, they discuss the previous months book and put the world to rights! If you would like to join this group, meet new people and make new friends please don't hesitate to contact us.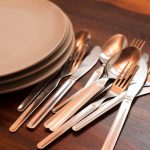 Sleaford Luncheon and Social'eyes'
Join us at the Barge & Bottle in Sleaford for a delicious lunch between 12pm and 1pm for £6.50 per person.  And afterwards why not join us from 1pm -2.30pm for our social group where we will have plenty of chatter, laughs, quizzes and guest Speakers for only £3.
Boston's Luncheon Club.
Join us for our monthly lunch club at the Queen of Spades in Boston between 12.30 and 2.30pm for £8.50 per person
Everybody's welcome so why not bring your family and friends along!
Create an Summer Flower arrangement!
On Tuesday 12th June at 14 Finkin Street for only £5 per person, 10am – 12pm. If you are interested please contact us for more details.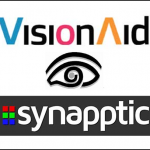 South Lincolnshire Blind Society, Vision Aid and Synapptic invite you…
To try the latest magnifying & reading aids, come to our next drop in day ;
Monday 9th April – Sir Halley Stewart Field, Winfrey Ave, Spalding, PE11 1DA 10am – 3pm
Monday 4th June – Len Medlock voluntary Centre, St Georges Road, Boston, PE21 8YB
   10.30am – 2.30pm.
   Thursday 7th June – 14 Finkin Street, Grantham, NG31 6QZ 10am – 12pm.
   Monday 24th September – Len Medlock voluntary Centre, St Georges Road, Boston,
   PE21 8YB 10.30am – 2.30pm.
   Thursday 4th October – 14 Finkin Street, Grantham, NG31 6QZ 10am -12pm.