Upcoming Social Clubs & Events.
Our Community Support Workers are always keeping busy, organising a variety of events and social clubs throughout Lincolnshire for those with visual impairments and their carers. These help those who may feel isolated to be able to get out and meet others who may be in the same situation as them in a relaxed atmosphere. It's always great to see both new and old faces and help people socialise more! So for any more information or enquires about social groups that are available to you , please do not hesitate to contact us on 01476 592775.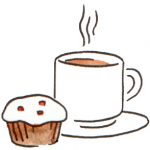 Grantham Social'eyes' Group.
Pop into the Grantham Office on 14 Finkin Street, NG31 6QZ between 10-12am on a Thursday. To meet new people, see the latest technology available and listen to some of our wonderful guest speakers.
Thursday 18th January – Vision Aid Equipment.
Thursday 8th February – Red Cross Everyday First Aid.
Join us for Christmas Dinner!
Monday 18th December at the Toby Carvery, Lincoln.
Prices at £13.99 per person for a 3 course lunch a £5 deposit is required by the 20/11/17. For any enquiries or to book your place please contact Amanda at the Boston Office on 01205 362654.